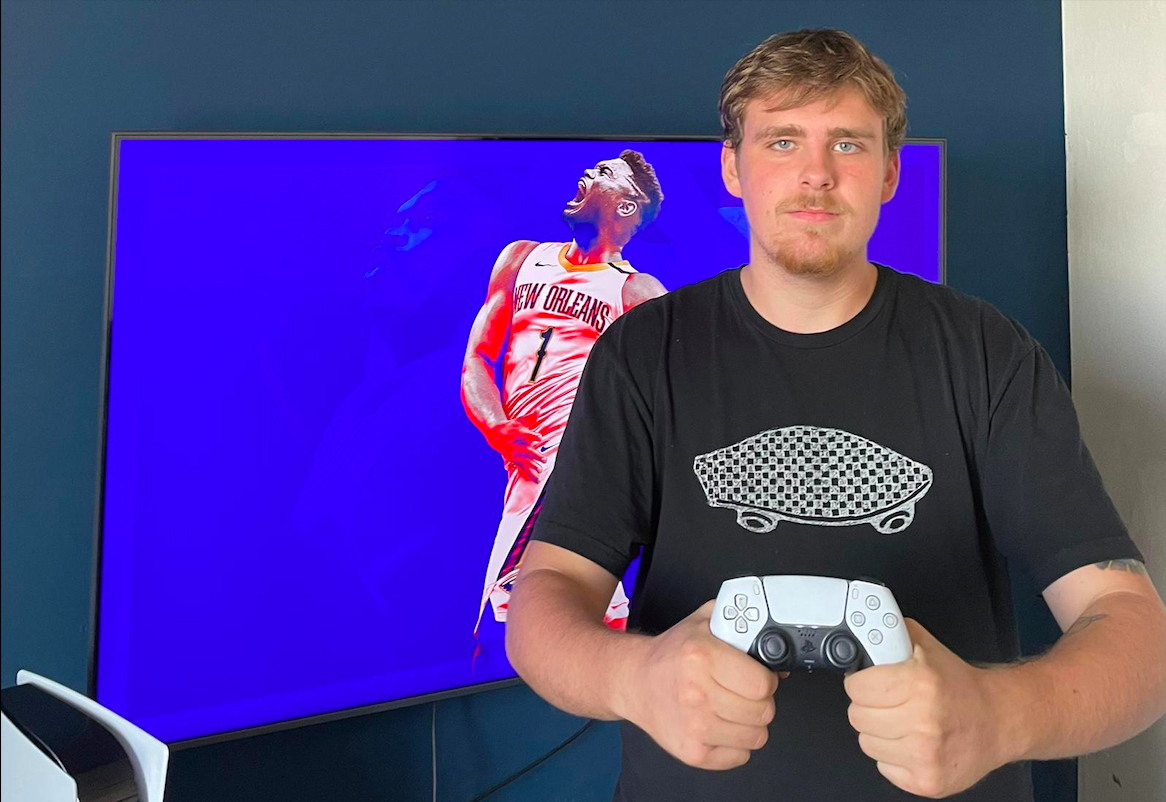 Captain of the Reapers: eBasketball Open is the first step towards a great start for the Czech NBA 2K scene!
He was the captain of the Czech national team at the historically first international tournament in NBA 2K. And now he will be the captain again when he leads his Reapers to the big eBasketball Open 2021 event, which will start on October 10th. "We will definitely achieve a high positioning at the tournament. In addition, it is great that the prize money is so high, which will bring it closer to real basketball," says David Navrátil, called "Navy," who as a whole holds the position of power forward.
Navy, has your team played a tournament like the eBasketball Open?

Indeed, the NBA 2K scene needs to be launched in the Czech Republic. International tournaments are good, but there are no representatives from the Czech Republic and Slovakia, and this is the first step in making it happen more here. I know a lot of good guys in NBA 2K, but they don't get a whole team of five players, so the possibility here that you can sign up yourself and then a new line-up will be created from those entered, or someone will get it together, is a good thing.
Internationally, there are still only two units in the Czech Republic created from the foundations of the first national team, one of which is you?
A couple of guys tried it; we also trained with them, but they would still have to train a lot, and they probably won't try it anymore. So I only know about the two teams mentioned. Everyone who starts now and builds a team has a great chance to get involved in competitions. So don't worry and make one.
How are Reapers prepared for the pioneering eBasketball Open?
Gradually, I think we improved. Now, in the summer, we had a little break due to the covid loosening, we started going to work regularly and so on, and there wasn't much time for training, but we will have a chance to place ourselves in the highest positions.
What have you managed to play together in the current line-up so far?
We played about four competitions, plus many tournaments, there was a lot and everything in Europe. If we wanted to try it overseas, when there are already slightly better players in America, there would be a problem with the connection, then the game is chopped up. We have already played tournaments with an entry fee, where you could also win something. Once it was 500 euros.
What quality did you come across? For example, was it close to the international, national tournament, which has already been organized in three editions by the FIBA World Basketball Federation?
It was close enough. It still did not have the best national teams, such as the Spaniards, but the quality was there. There were well-formed teams with excellent defense, attack, and organization of the game. The tournaments were usually divided into three divisions according to the quality of the participants, where some players from the elite even exceeded the level of FIBA tournaments. We mostly played the third division, and we tried the second about twice, but it was already challenging to make it there.
What has been your most significant success so far?
We played a lot of those matches, something is hard to choose, but I suspect that we finished fourth in one tournament, which we already considered a success because there were quality opponents.
Are all tournaments played in classic Pro Am mode?
Yes, with the proviso that some badges are prohibited.
Introduce your team a bit now.
I'll start with quarterback Damian Vrzal, who has been playing 2K since 2017 and is a quality player who can take it 1 on 1 and decide on the others and control the game. We have Venca Podivín on the shooting guard, who was also in the first national team selection, he has been playing for about four years, and he is our main defender. Everyone has our fought ball. David Řánek is on the small forward, an excellent player who is constantly trying to improve. I'm on the power forward. I started with 2K since the release of 2019, and I try to be as valuable as possible for the team and calm it down. And the centers are played by David Bálek, whom many may know from his Instagram profile or thanks to his 2K streams. It's a quality center, jumps when needed, and gives essential points. Plus, we have three other boys in positions 1 and 2, František "Feri" Kočmarský, whom many people will also know. He's another great quarterback. Under the basket, we have Leo Uhlík, who collects rebounds, and sometimes controls the game from his position. And Michal Ivičič is in positions 2, 3, and 4, and he is also a quality player. It can be said that all team members have been playing NBA 2K for quite some time, about four years when the team was properly assembled.
How attractive is the prize money eBasketball Open in the amount of 2.200 Euros?
That's an incredible amount. Playing tournaments just for fun or even winning something, that's quite the difference. It's beautiful, and it's close to real basketball. So far, we have played tournaments in Europe, where you could win some money or things from sponsors such as energy drinks and the like.
In your opinion, will it increase the reputation of such a tournament if it is under the auspices of the leading national team in real basketball, such as the passionate gamer Ondřej Balvín himself?
It is clear. Fans, I think, understand that Ondra would not go into anything he would not like himself. They want to look at a tournament that is supported by such a personality.